Publication

1. Call for Conference Proceedings-CA

All papers will be reviewed by two or three expert reviewers from the conference committees. After a careful reviewing process, all accepted papers will be published in the Journal of Physics: Conference Series (JPCS) (ISSN:1742-6596), and submitted to EI Compendex, Scopus for indexing.
Note:
*The reviewing process of the NET-LC 2023 conference aims to provide authors with constructive feedback on their papers, even when a submission is rejected. All submissions will be subjected to double-blind peer reviews, who are expert or have been experiencing in the related field for years. The accepted papers must be revised, taking into consideration the referees' comments and suggestions, before inclusion in the conference.
*All submitted articles should report original, previously unpublished research results, experimental or theoretical. Articles submitted to the conference should meet these criteria and must not be under consideration for publication elsewhere. We firmly believe that ethical conduct is the most essential virtual of any academic. Hence any act of plagiarism is a totally unacceptable academic misconduct and cannot be tolerated.
Published and indexed
NET-LC 2022 proceedings has been published in Energy Reports and indexed by EI Compendex-JA, SCIE, Scopus, Inspec and DOAJ.
NET-LC 2022(Energy Reports):
EI Compendex-JA
SCIE (Science Citation Index Expanded)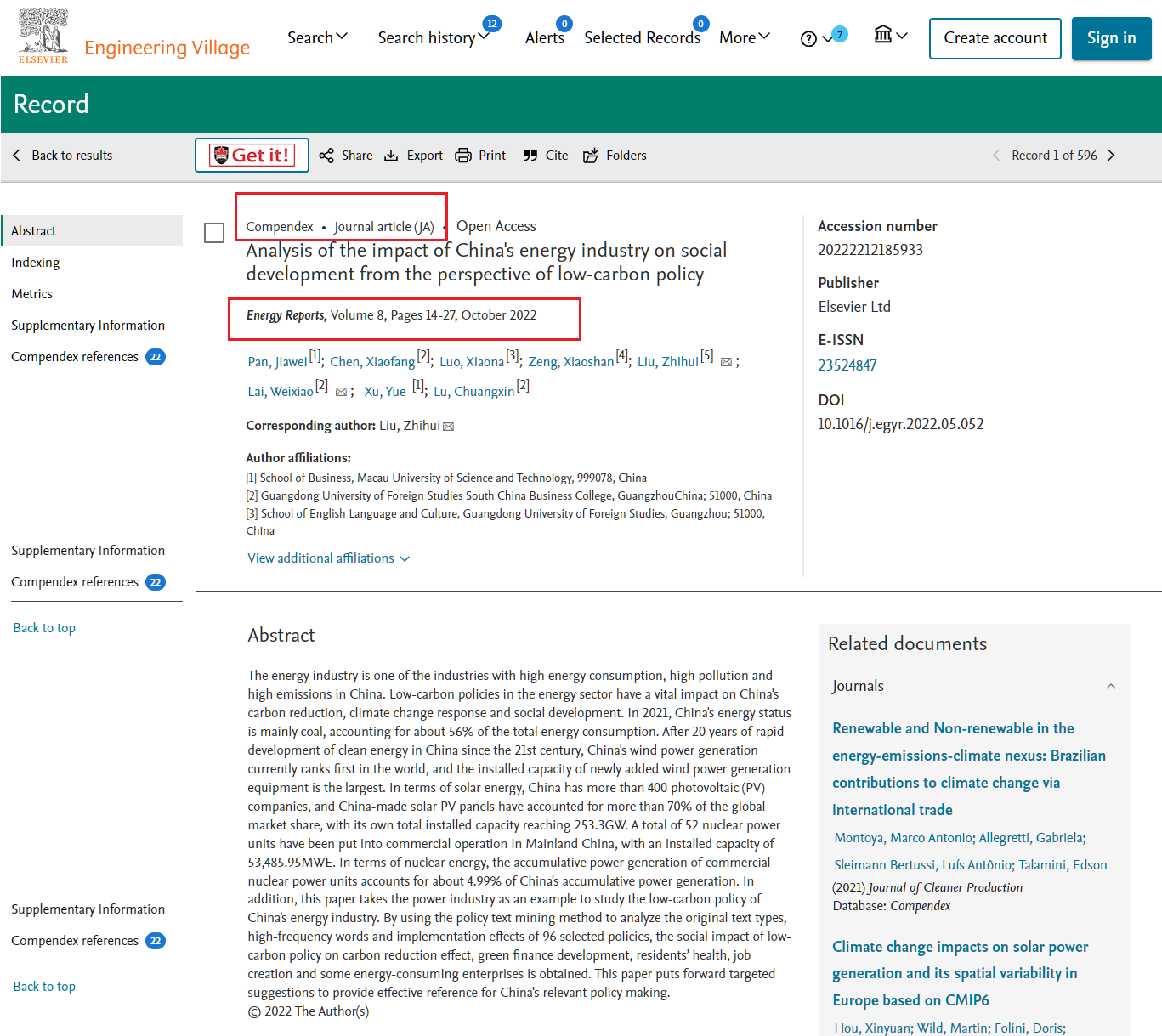 Reviewing Process
Submissions will be sent to committee reviewers for a blind review. The reviewers use the following in evaluating research papers:
1. Novel Contribution
2. Originality in Thought
3. Inferences
4. Key Strengths
5. Key Weaknesses
6. Areas of Improvement
7. Presentation/Organization of Research