Keynote Speakers
Prof. Haslenda Hashim
Universiti Teknologi Malaysia, Malaysia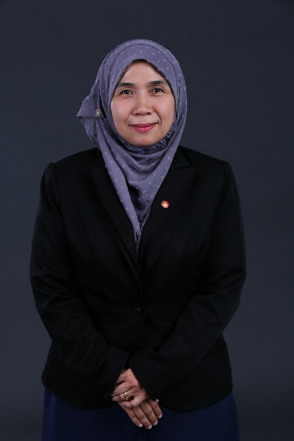 Title: Green Hydrogen for Meeting Net Zero
Experience:
Prof. Haslenda Hashim has an impressive list of high quality publications (more than 200 publications to date according to Scopus) that have attracted over 5200 citations with h-index of 35. Recently, she has received a recognition as World Top 2% Scientist according to 2020 ranking.
She has made several notable contributions to ASM since her appointment as Young Scientist Network (YSN-ASM) in 2015 and Associate Member ASM since 2017. She has been appointed as co-chair of ASM Transboundary Haze study, (https://haze.akademisains.gov.my/index.php/publication-document-2/executive-summary) that lead to the formulation of Local and Transboundary Pollution Act feasibility study and provide a strategic input for setting the Science, Technology & Innovation (STI) Agenda for Hydrogen Economy. She successfully developed an innovative decision support tools for Sustainable Bioenergy Development Pathways for Malaysia to achieve 20% RE by 2030 through the development of BeWhere Malaysia in collaboration with International Institute of Applied Systems Analysis (IIASA), https://dare.iiasa.ac.at/108/.
Prof. Haslenda Hashim's R&D endeavors also seem to have made an impact through her appointment as technical expert for ministry, authority and industry i.e. Sustainable Energy Development Authority (SEDA), Kementerian Alam Sekitar & Air (KASA), Kementerian Tenaga & Sumber Asli (KETSA), GreenTech Malaysia (MGTC), Iskandar Region Development Authority (IRDA) and international body i.e. UN ESCAP, UNDP
She has been awarded with various grants at national and international level such as International Institute of Applied Systems Analysis (IIASA), Japan International Cooperation Agency (JICA) and Science and Technology, Commission of Shanghai Municipality and UNDP.
Prof. Haslenda Hashim has won many awards, internationally and locally, for her outstanding accomplishment, research discoveries and inventions i.e. 2020 Top Research Scientist Malaysia, US-Asean Science & Technology Fellowship (2018), 1Belt-1Road Young Scientist from Shanghai Municipality (2018), Korean Women Inventors Special Award (2013) and Renewable Energy Research Program Award from the National Science Council of Taiwan (2014).
Prof. Lin Liu
Beihang University, China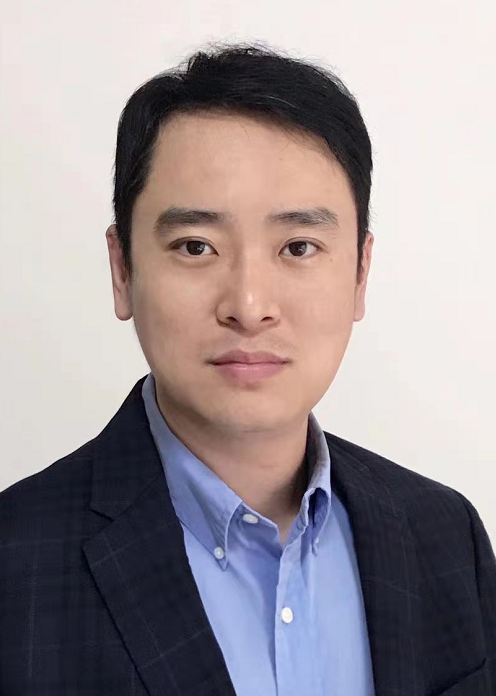 Title: How does Carbon Penalty Reshape Supply Chain?
Abstract: Supply-chain-related transportation and consumer-related transportation are two main carbon tax schemes imposed on retailers. We will discuss how these two schemes reshape the relationship between retailer and supplier in supply chain, and how this affects carbon tax and the total system emissions.
Experience: Prof. Lin Liu's research focuses on low carbon technology in supply chain management and digtal economics. Specifically, his team explores how cutting-edge low carbon technologies reshapes and upgrade supply chain, and how digital economics internalizes those technologies and social responsibilities.
Prof. Omid Mahian
Xi'an Jiaotong University, China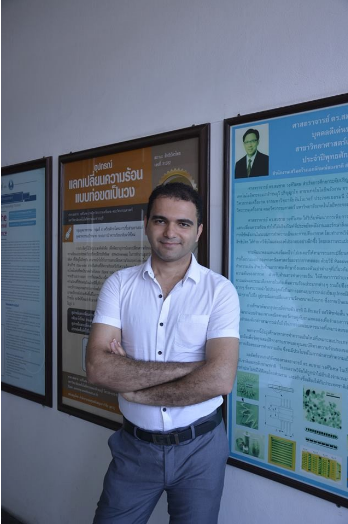 Speech Title: Application of nanoparticles in renewable energy systems
Experience:
Prof. Omid is a full professor and doctoral supervisor at Xi'an Jiaotong University. He has been selected as a highly cited researcher for two consecutive years (2018, 2019) by Web of Science. His research interests include heat transfer and renewable energy.